Overview
Aleksey Leo Weyman (born June 18th, 1994), known in the music community professionally as LOWSH, is an American electronic dance music producer, DJ, singer, songwriter and musician. Growing up in the Pacific Northwest (Portland, OR and Seattle, WA) and previously living in Atlanta, GA, Aleksey Weyman began his music career as a HipHop producer and vocalist under the alias Aleks. While a student at Portland State University, Aleksey received his certification in digital audio engineering from the Oregon Music Technology School, where he also became involved with college radio as an electronic music DJ. In 2013, Aleksey published his first, 6 track electronic music EP under the alias Kapton, titled "Kapton" which was followed up in 2014 by his second EP titled "Noise and Peace". The EP sparked local interest and led Aleksey to begin performing at underground concerts and renegades/raves throughout the Oregon / Washington area. At the end of 2014, Aleksey moved to Seattle, WA to attend the University of Washington. Shortly after moving, he began working at Foundation Nightclub as an artist relations intern. At the beginning of 2015, Aleksey rebranded and began performing under the alias LÖSH, which was a nickname he had growing up. After several months at Foundation Nightclub, he began working for USC Events, a massive music festival promoter based out of Seattle, WA. His work earned him a resident DJ position at Foundation nightclub, and he frequently performed at other venues around the city.

In 2016, Aleksey released several remixes for artists including Elen Levon, Justin Bieber and Calvin Harris, gaining him his first thousand followers on Soundcloud. In 2017 he released two solo releases on the Anomaly music collective, titled "With You" and "My Love", as well as releasing his single "Burden" on New York based music label- the Black Rose Club. His releases caught the attention of several dance music publications including The Urban Hustler, Odyssey Online and others, who posted articles highlighting the unique music of LÖSH. It was during this time that Aleksey began performing at Avalon Hollywood, a historical concert venue in Los Angeles that has hosted many upcoming artists such as Skrillex, The Beatles and more. At the start of 2018, Aleksey released "Ur Love", which has had several radio plays and thousands of monthly streams on Spotify. During this time, he switched the spelling of his alias to LOWSH, due to SEO restrictions and branding concerns. Aleksey also condoned the change due to it's addition of "W" to signify his last name- Weyman. In March of 2018, Aleksey became the Artist Relations manager for both USC Events and Foundation Nightclub. However, Foundation was closed permanently just 6 months later.
Early life
Aleksey was originally born in Ekaterinburg, Russia, located on the western mountain range of the country. He moved to Georgia at the age of 4, when his mother remarried and came to the United States seeking opportunity. Aleksey attended public school his entire life. At the age of 10, he moved to Vancouver, Washington and enrolled in the Hockinson School District until the 12th grade, when he moved to Portland, OR to attend Portland State University. He attended for 1 year before moving to Seattle, WA. Aleksey was a member of school band his entire life, playing instruments including Alto Saxophone, Baritone and being a drum major for his schools marching band. Towards his later teen years, he began attending HipHop shows and raves at venues including Pop Culture, The Roseland, 45 East and more. He would often skateboard through the Portland streets late at night with friends.
Career
Following the theft of his laptop with his entire discography, Aleksey quickly returned and created the original song "Ur Love" which features his own vocals. Aleksey stated in an interview that while the song certainly did follow the theft of his laptop, the meaning behind the song came from undisclosed admiration for a significant other in his life, who he did not mention was. "Ur Love" has been featured on several blogs and is one of LOWSHs' most popular songs to date. "Ur Love" has been distributed worldwide through partnership with AWAL Distribution. In March, 2018, Aleksey became the Artist Relations manager for Foundation Nightclub and USC Events, where he worked closely with electronic artist such as Tiesto, Armin Van Buuren, Marshmello and more.

Influences
Aleksey has quoted Pendulum, Linkin Park and Alice Deejay as early influences on him. Aleksey has also stated in an online interview that he has been a longtime fan of Skrillex, an American electronic music DJ and producer. In an interview he did for The Urban Hustler, he said he first became exposed to electronic dance music after attending a rave in Portland, Oregon where he saw performances from Liquid Stranger and Dirtyphonics.
Personal Life
In 2013, Aleksey was selected to be a part of the John Lennon Educational Tour bus experience, where he collaborated with other local musicians on an original song. In 2017, while Aleksey was performing at a venue in Seattle, his car was broken into and laptop stolen, which contained his entire discography. He posted on social media that while this was a significant loss, he was focusing on the positives and deemed it an "opportunity to start anew". He also painted an art piece in memory of the event.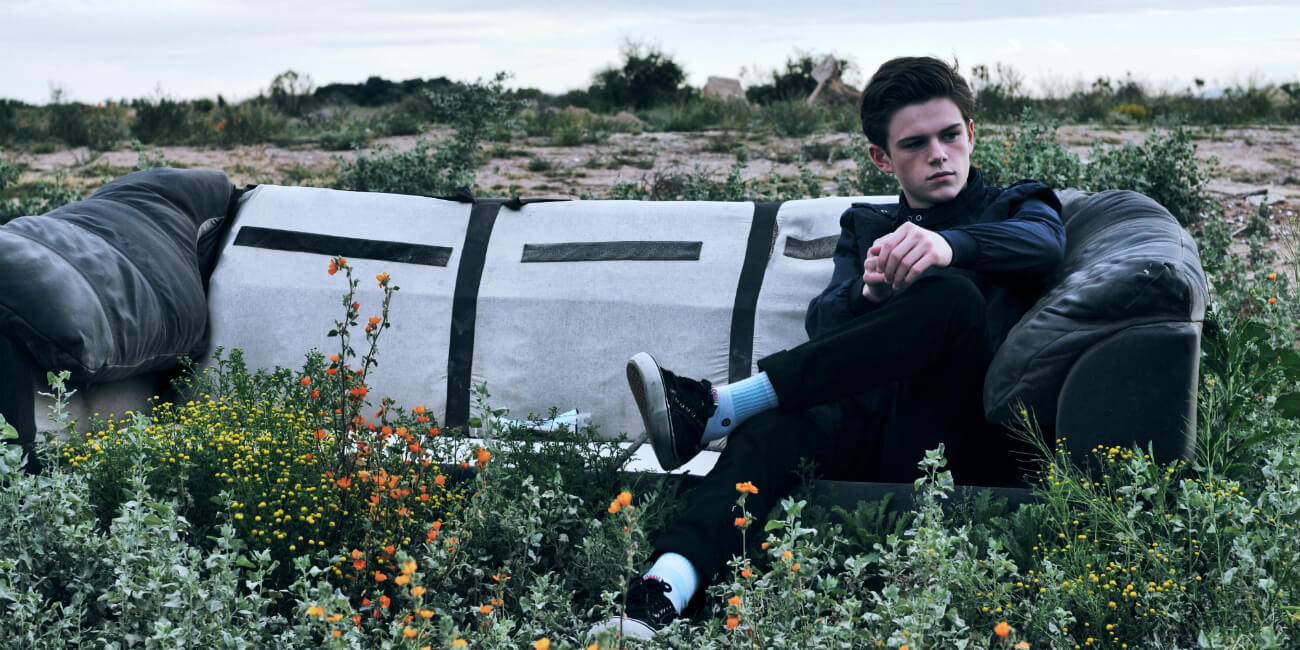 Lamorn Returns with Redacted EP
Following the 2019 release of Faulty-EP, Lamorn has once again satisfied the ears of contemporary electronic music enthusiasts with his latest EP..
Read Now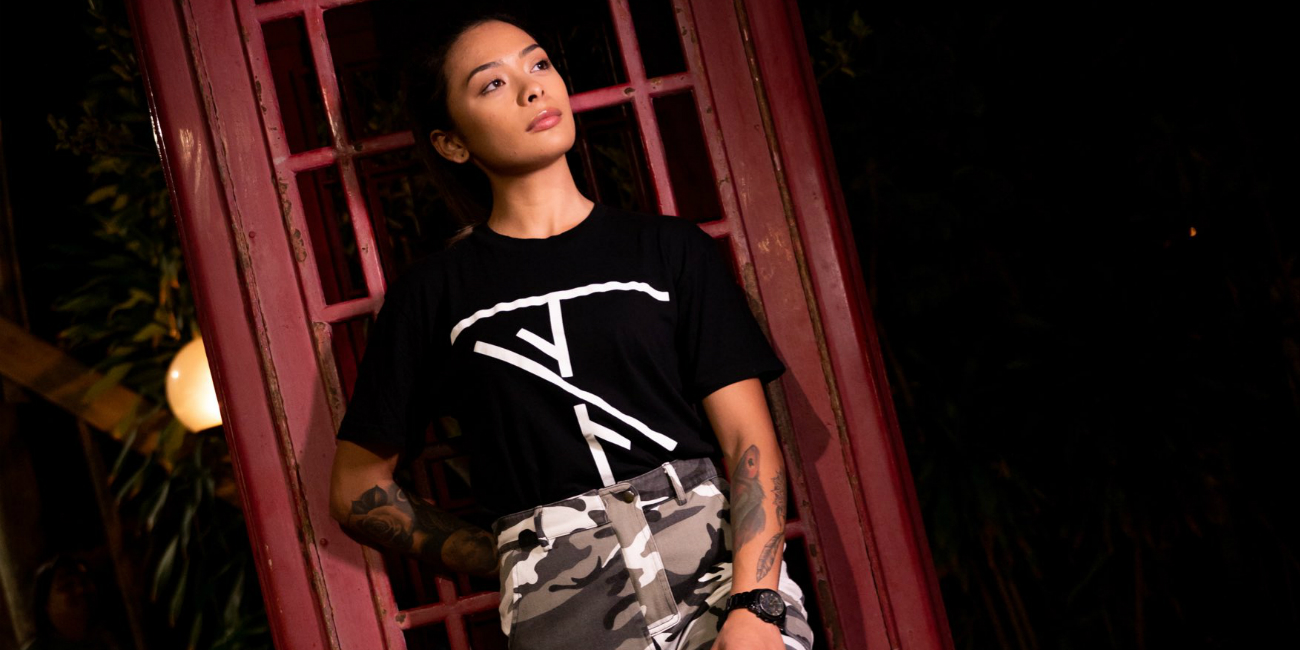 Collelo takes us out of this world with new single- They're Out There
The queen of house music from Maui is back and she's taking us out of this world..
Read Now