Creative expression is the name of the game..
for Arizona-based electronic music artist, Lamorn. Coming from his latest EP: Redacted (2020) released on StoryTime Ent in January, Seth Person (Lamorn) displays a continuing hunger for mastering the craft of music production. After working closely with Seth on several releases, I knew he was talented and came from an authentic mindset, not to mention a diverse music background that has give him unique insight into the electronic music world. I thought it would be a good opportunity to learn more about Lamorns' growth into the spotlight, which started with an early fascination with artists like Daft Punk and then led to an assortment of training, both self taught and from masterclasses like Deadmau5 and Mr. Bill. If you want to check out the nostalgic quality of his Redacted EP (my personal favorite is his tune "Billion"), you can listen to on Spotify.
Now, let's dive into some Q&A with the young maestro, Lamorn.
Q: What is the backstory of the name Lamorn?
A: When I was in fifth grade, my uncle gave me an old iPhone that was laying around in a junk drawer. This being my first phone, I had to create new accounts for game center, apple ID and all that. I remember being prompted to set a username for GameCenter. I decided I would come up with something completely random that I have never heard before, so if I used it anywhere it wouldn't be already taken. I came up with "Lamorn47", which I still use to this day for any username. When I decided to start releasing music, it made sense to continue that trend, so I took off the 47 and went by "Lamorn".
Q: How did you get started with music? What drew you to electronic?
My dad has always been a music fan, so as a little kid, there was always music playing in the house. I have very early memories of dance parties in the living room with my family. I was born around the time of the rise of Daft Punk, so hearing their album "Discovery" as a baby and young kid started shaping my love for electronic music. Those robot voices mesmerized me. I had an mp3 player with that album on it, so I had it on loop. I remember one night, my dad played "Faxing Berlin" by deadmau5 for me. Seeing the red mouse head with the pulsing dark electric sound made me HOOKED. I became super into dance music. He was the main reason I wanted to start making music. There were a lot of great electronic tracks that were coming out around that time of 2007 to 2010 too, so I had a great supply dance music that I loved.
I started becoming interested in making music as soon as I could understand how to work a computer. For my 7th birthday, I got a midi keyboard and an audio interface. I had fun messing around with loops and presets, but I wasn't very good at it. I have the first song I ever made on my desktop still. It's called "supperman", which was just a misspelling of Super Man. It's 30 seconds long and consists of two loops, I loved it at the time, so I kept it around. Once I was 12 or 13, I could wrap my head around the more complex concepts and get more serious about it. From there, I've been slowly learning how to make my songs better.
Q: What has been your favorite musical release to date?
A: My favorite music release that I have done so far is my most recent EP "Redacted". This was my first time releasing something other than a single, and I liked the feeling of putting more than one song into a release, it felt like a bigger piece of work that I am proud of.
Listen to the Redacted EP on Spotify.
Q: Where do you get your inspiration from?
A: I get my inspiration in a lot of ways. Usually, when I am starting a song, I will take a few different ideas that I like about other songs, and try to mix and match them. Eventually, I end up coming up with something that is original but has somewhat of a similar vibe to a song that I was taking ideas from. Most of the time, my ideas come from messing around and playing with different variables until something happens that I like. Finding different ways to do things and learning how other producers make songs is a great way to spark inspiration for a song.
Q: What is something not a lot of people know about you?
A: I love hiking. I love being outside in general. I like going to places where there aren't many people around. Hiking or camping in the mountains fulfills that want that I have. When I was old enough to drive, my close friend Scott and I started exploring the Arizona mountains. I quickly became addicted to being out there. It has helped me with music too because it has enabled me to reset and clear my mind when I need to. It's a nice break from driving in traffic and having a lot of work to do.
Q: Do you have any suggested gear for other artists to try?
A: There are a few pieces of equipment that I feel have really taken my tracks to the next level. Ableton was a huge upgrade for me. I came from Logic Pro X, which is totally awesome and I still use it for some things, but the workflow of Ableton was great for how I wanted to make music. Once I figured out how to use Ableton fairly well, my songs got better. The plugins were better suited for what I was making and I had an easier time making sounds and parts that I wanted. Also, I bought Fabfilter Pro-L (Limiter) and Fabfilter Pro-MB (Multi-band compressor). These plugins let me fatten my tracks up like crazy and make everything sound cohesive and professional. I would highly recommend these plugins. I got Serum a while back too, which has been a great synth that has endless possibilities and easy workflow. I end up using it for probably 50% of the synth sounds I make in my songs.
Q: Any music related resources that you recommend?
A: Something that got me started mixing well was the deadmau5 masterclass. He went through everything from song creation to mixing and mastering, even talking about synths and other topics about the music industry. The class made everything start to make sense to me, since I was just starting out at the time. Also, I have more recently been taking the Mr. Bill class. I have been able to get a lot of advanced information out of that one. He goes through the process of creating an entire song, filming and explaining in detail everything he is doing. I've learned a lot of tricks from that class that have brought my production to the next level. The resource I've used the most is YouTube. There are countless free classes on there that I've peaked into and taken little bits and pieces from.
Q: What tips or advice do you have for up and coming artists?
A: Make music that makes you happy. If you try to make songs that aren't 100% you, the writing process will quickly get annoying and not as fun. People can sense if you are making songs that aren't you. Don't cater to what anybody tells you to write and don't let anything get in the way of that. I have found myself doing this before, and it made the creation process stressful for me. If you are happy making music you want to make, you will be more motivated, and you will build an audience of fans that love your music and love you. That will keep the music-making process more sustainable overall.
Q: What do you think is next in the music industry?
A: I have always loved electronic music. I fell in love with it listening to deadmau5, Daft Punk, and The Chemical Brothers when I was a small child. I think that has been a good thing for me since it seems like most music is moving in the more electronic direction these days. I have seen the top charts music change so much in the past few years though. It has become a wide variety of hip hop, indie, dance hits, and everything in between. Therefore, it is hard to tell exactly where the future of music will be, but I think since music production is so accessible these days, it will become even more diverse and creative. Anyone with a decent laptop can dive into music production and create pro tracks in their bedroom, who knows what they will create.
Q: How and where can people keep up with Lamorn?
A: If you want to stay up to date with what I'm doing, check out my Instagram and YouTube channel. I've been live streaming on YouTube, so you can watch me make tunes there. I'll be posting updates on future releases and general update on my Instagram: @lamorn_music.
- Aleksey W.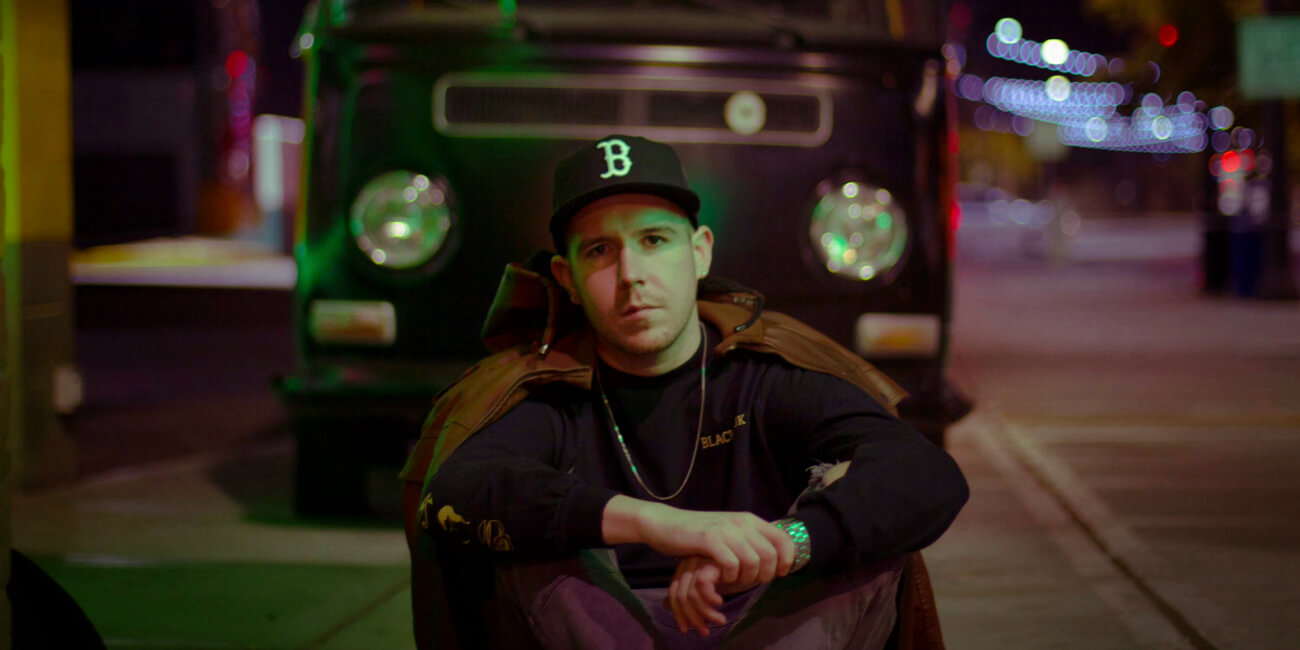 Having fun, with Dirtyfun
Synthesizers, happy birthdays, and Icon Collective are just some of the things discussed in an exclusive interview with Las Vegas based artist- Dirtyfun.
Read Now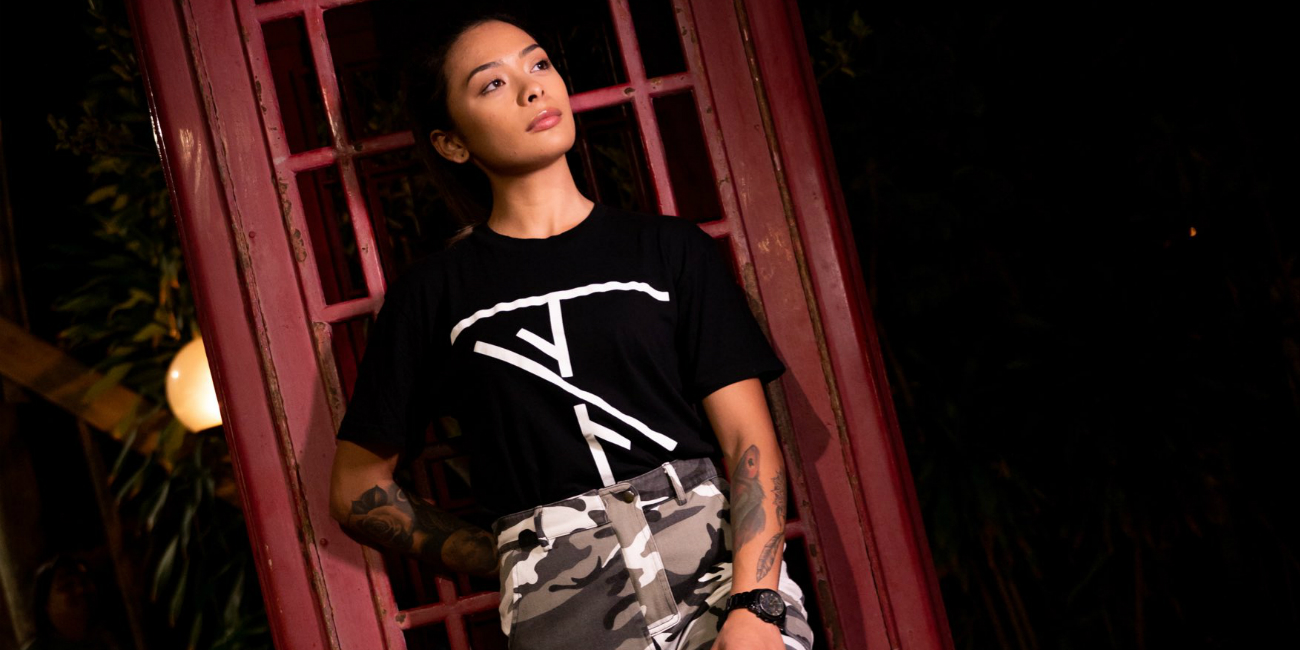 Collelo takes us out of this world with new single- They're Out There
The queen of house music from Maui is back and she's taking us out of this world..
Read Now