Regardless of your genre, you gotta find something that no one else does, and do it all the time..
These are the words of wisdom from San Diego based music producer, DJ, and semi-professional finger-boarder, Drew Dapps. Drew is the epitome of a hustling creative, constantly seeking creative inspiration through "inspiration quests" and carefully crafting a balanced, daily schedule that maximizes artistic efficiency and leaves just enough room for the unexpected. Drew is no stranger to the spotlight, having performed semi-professionally as a finger-boarder (tech-decks), as well as performing at nightclubs and music festivals. For those true creatives, Drew is a force to be reckoned with, and he shared some great comments in our exclusive Q&A below. But first, check out this video of his finger-boarding skills in action:
Q: Tell us more about your artist name (Drew Dapps)- how did you come up with it and what does it mean to you?
A: When I had initially started out with producing and musically creative endeavors, I had gone by 'Dapper Drew' (cringe I know) But when I began to take my craft more serious I changed it to 'Drew Dapps' which just rolls off the tongue better. It turns out that this name is very fitting for me though as people often say that I like to shake hands or give 'daps' excessively, which is just an afterthought..
Q: What is your take on the state of the current music industry- where do you think the future of music will be?
I truly think that we are in a creative renaissance at the moment. It has never been easier to make professional sounding tracks with minimal amount of gear and get it out into the world. People may say it's also the most challenging time to get heard due to an oversaturated market, but with the right creative promotional strategy it is simple how to gain fans. I believe that the artists who flourish are going to be the ones that can genuinely connect with their audience and consistently create engaging content beyond just music.
Q: What is your favorite part about being a music producer/DJ?
A: I love being able to share my art with other people and watch it put a smile on their face or get them to dance. To me, there is no greater feeling than this.
Q: What is one thing that almost nobody knows about you?
A: When I was in middle school I used to be a semi-professional Finger-boarder (yes like those Tech Decks that used to be all the rage). I even had sponsors and competed in out-of-state competitions. I had dreams of taking my finger-boarding worldwide until I started skateboarding with my actual feet.
Q: What does an average day look like, in your music life?
A: I think that having a set routine does wonders for your creative process so I try to stick to a schedule every day. First thing I do when I wake up is read, journal, and schedule out the tasks I am aiming to accomplish that day. After this I feel really motivated and enlightened from reading so I will apply that energy into the AM producing session. I like to work using the Pomodero technique so I will produce for a few pomoderos and then start to transition into the other business oriented tasks that need to be completed such as emails, graphic designs, promotional efforts, or getting prepped for upcoming gigs.
Q: Do you have any preferred technical gear that has really taken your music (production or performance) to the next level?
A: I have experimented with a number of different DAWs as I was learning to produce, but I found that my workflow and creativity soared as soon as I started using FL Studio. When people ask me what program they should use I always swear by FL. I love FL Studio so much I even made my own handmade plush pillows inspired by the fruit logo!
Q: Share a little bit about your up bringing- how you got started in music, people you want to shout out who helped along the way, etc.
A: When I first started producing, I was focused on making beats with the intention of rappers or singers to hop on. However, as my taste in music developed I found myself intrigued more in electronic music and specifically deep house. After 3 years of producing for other artists, I decided to do a drastic rebrand and focus on releasing music that was entirely my own presentation and my own sound. There's too many to name, but I just wanna shoutout to anybody who's ever believed in me. Whether that be artists who wanted to use my instrumentals , or promoters who booked my first DJ gigs (you know who you are). People willing to invest in my craft and my vision truly means the world to me.
Q: What is a song that never gets old for you, no matter how many times you hear it (any genre)?
A: Vengaboys- Boom Boom Boom Boom. This is the first song I heard that made me love house music and it will never not bring a grin to my face.
Q: If you're not making music or playing a show, what are you usually doing?
A: I try to stay busy with finding opportunities to network or advance my career, as I feel like you can't ever do enough of this. One important takeaway I've taken from Ari Herstand's book 'How to Make it in the New Music Business' is the importance of 'Inspiration Quests'. These Inspiration quests for me include things like going on a hike, going to an art gallery, going to the skatepark, etc. I try to switch it up and go on at least 5 IQ's weekly.
Q: What tips or advice do you have for up and coming artists?
A: Regardless of your genre, you gotta find something that no one else does, and do it all the time.
Q: Where do you usually draw inspiration from/where does it come from?
A: I really find listening to an artist I admire's entire EPs or album from start to finish to be really inspirational. I also think that listening to various artist compilations from labels I like is really inspirational. I usually do these listening sessions when driving as thats when I'll have the most time to immerse myself.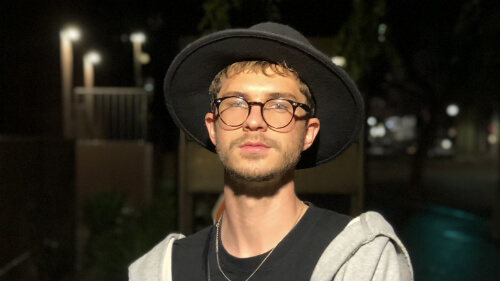 Q: What is your favorite music release that you've done?
A: My favorite release has to be my debut EP release that dropped on Conceptual Deep, as I feel like it helped define my true sound and break into the Romanian Minimal House scene. The support I received on this project was unreal, to see my first EP make it on the top 10 deep house release chart on BeatPort was really motivating! In addition to this, I threw an EP release party at a local art gallery because I had no connections with legit music venues at the time. However, this release party was really special to me because I had a vision which I got to see come to fruition. It was a lot of work planning and promoting it all on my own but it was totally worth it. Had a lot of friends and family and even strangers from Mexico roll through kick it, it was a really laid-back and fun vibe. Also, it was on 4/20 which was perfect.
Q: Is there a particular memory from a show you've played that stands out? Anything crazy/exciting/weird happen?
A: One of my most treasured experiences DJing was when I played the Silent Disco at High Sierra Music Festival in Quincy, CA. I was booked to play from 2-6 am which I figured would be the most weird part of the night at an already amazingly quirky and fun festival. As soon as the sun started to rise, a huge crowd of people formed in the nearby grass field and set into 2 teams to start a kickball tournament. I had no idea what was going on at the time, but soon learned that this sunrise kickball is a tradition of the festival. Of course these individuals were not afraid to dress up, so seeing dinosaurs kick a rubber ball then dash towards make shift bases was indeed a sight to be seen, and truly a beautiful moment.
Q: Are there any resources (websites, softwares, groups, etc) that you recommend other artists to check out, to advance their own careers in music?
A: I really think that it is important to have a network of friends that are on the same journey as you mostly to hold you accountable. If you see your peers working hard, then it inspires you to work hard as well. I have gotten heavy podcasts that aimed to help Producer/ DJ's; some of which that are my favorite include Finish More Music podcast, Data Transmission's 'Boost', EDM Prodcast, and Back to Back with Willy Joy.
Q: How can people stay up to date with what you're doing? Do you have a mailing list, website, social media, etc?
A: You can follow me on all social medias @DrewDapps. I have a mailing list which you can sign up for at DrewDapps.com. Love to hear from anybody who digs my creations or has any questions on how I can help them out on their journey. I am happy to chop it up with anybody so feel free to reach out!
Interviewer: Aleksey W.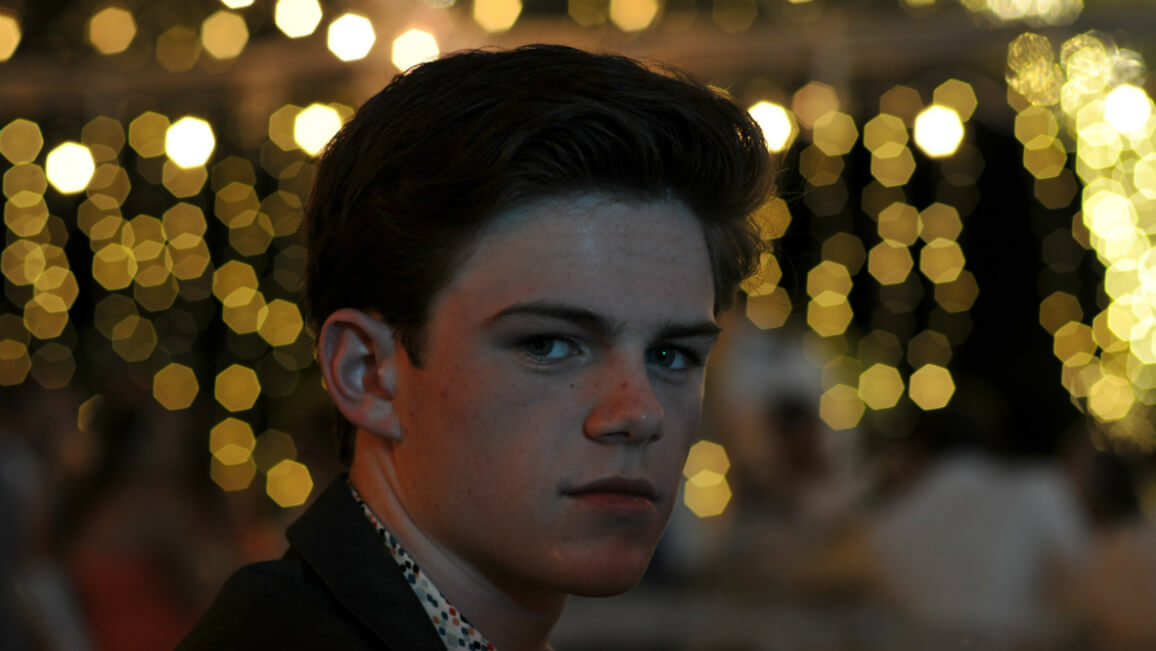 Monday Lamorning Vibes
PewDiePie, Deadmau5 masterclasses, and a childhood adoration for Daft Punk are a few of the ingredients to the musical tales of Arizona-based electronic music artist, Lamorn
Read Now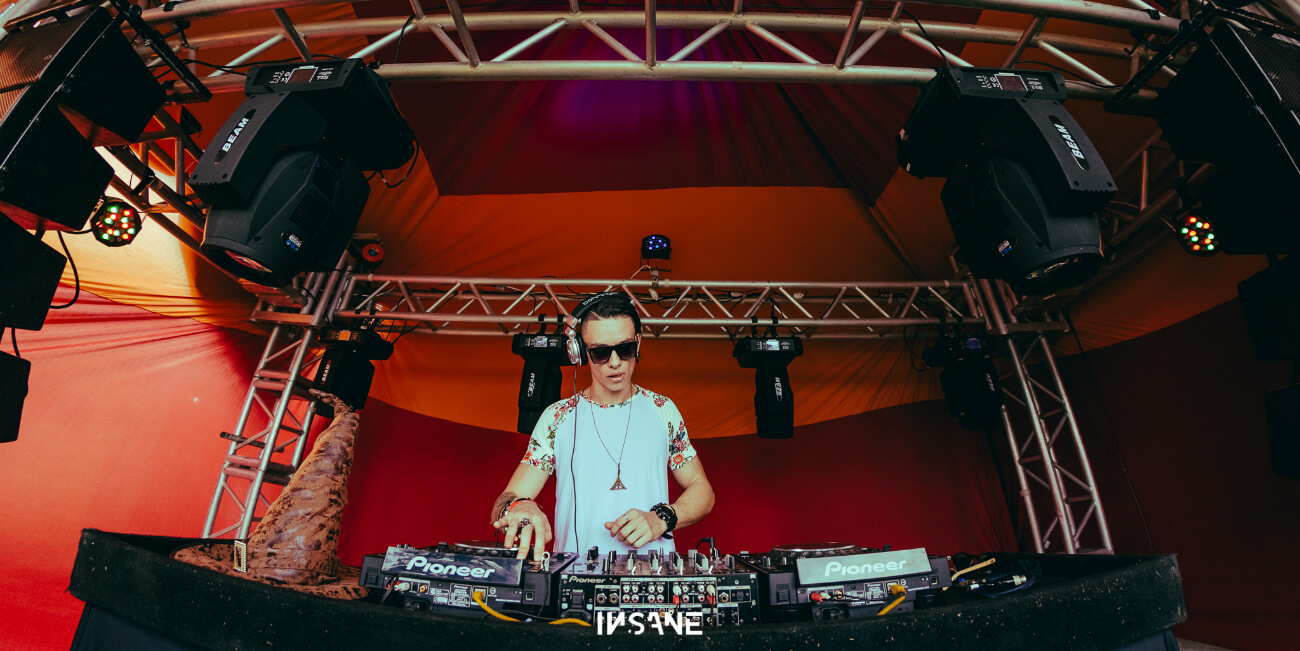 Bruxxo Casting Spells from Brazil
"Dude! You are a wizard! That has to be the name!" I thought it is true. And I just added an X..
Read Now