Bring together the dynamic power of six, talented music producers from the US west coast and what do you get?
-----
The Book Club. After weeks of preparation (not to mention years of experience), we at StoryTime have finally published our first compilation album, titled The Book Club - Chapter 1. In it, we feature six artist tunes that are unique and forward thinking, while staying true to some contemporary standards of electronic music.
The Book Club Chapter 1 was coordinated by our very own Matt Campbell (who has his own tune in the release as well) and is the first of many, upcoming compilation works. In Chapter 1, we feature (in order) PR!CE (ft LINDZ), Collelo, Lowsh, Matt Campbell, YAWA., and Treehaus. You can listen to the full compilation on our Soundcloud, embedded below:
Each of the artists on the compilation brought a special punch, and helped make the compilation diverse and exciting. Without further adieu, let's take a look at all six songs on the compilation, and the artists who created them.
1. PR!CE - Found Myself (ft LINDZ)
PR!CE has been paving his own way in Phoenix, Arizona. With a love for Bass music and House music, PR!CE tries to take little elements from both to create his own sound. He strives for grungy thick bass lines that will give you bass face but make you wanna dance and lose yourself. With inspirations like Matroda, Malaa, Drezo and Loge21, PR!CE hopes to make his sound standout from all other artists.
Found Myself has a somber message but a heavy spirit, making it the perfect tune to "cry and rage" to, according to a post from PR!CE on his Twitter. LINDZ's vocals provide a soothing and contemporary touch to the track, which overall, flows nicely from melodic to heavy/dance. Listen to Found Myself on Spotify!
2. Collelo - With You
Although it's not her first time releasing with StoryTime, Maui-based artist Collelo brings an especially funky, dance worthy energy in her tune "With You", which marks the second song of The Book Club, Chapter 1. I had a chance to perform with Collelo many years ago in Maui and I can confirm- her energy is unparalleled in the dance space.
"With You" is the perfect type of tune for a club night with your friends or significant other. The beat is extremely accessible and has a certain amount of cheekiness that is hard to ignore. Listen to With You on Spotify!
3. Lowsh - C'mon Back
The third song on The Book Club comes from StoryTime founder and Seattle-based, Lowsh (Aleks Weyman) and it is a tune that he has been playing out at shows for over a year, prior (before COVID-19). C'mon Back has a unique flow of energy, in that it treats the drop section in a very similar way to the build up- with consistent energy.
While the tune hits well in the traditional sense, the vocals have a unique quality to them- being that they are Lowsh's own vocals. Maybe obvious to some, Lowsh frequently does his own vocals. The answer is yes, it was a bit awkward writing this in third person. :) Listen to C'mon Back on Spotify!
4. Matt Campbell - Watching You
Another frequent flyer of StoryTime releases, Matt Campbell returns with his signature, dark, rolling style of house music with "Watching You". As the primary curator of The Book Club Chapter 1, Matt Campbell's tune fits well in with the other tracks on the compilation, with consistent vibes of heavy and dark energy. Matt hails from Las Vegas, NV.
Since taking up the role of Head of Music at StoryTime, Matt has his eyes set on building out a unique, multi-genre future collection. Demos for StoryTime release consideration can be sent to demo@storytimemusic.com. Listen to "Watching You" on Spotify!
5. YAWA. - Bust Down
YAWA. (period included) is a Las Vegas based House & Techno project started in 2019 by Michael McCullough. Whether you're strapping a weapon or a sports band, "Bust Down" is the right tune to set the mood. With a rather unconventional use of acid synth on the downbeats, the tune has a very unique energy that personally, makes me want to be back at Lightning in a Bottle or CRSSD Festival. Check out "Bust Down" on Spotify!
6. Treehaus - Funky Beat
New tech-house artist and Las Vegas native, Treehaus, emerged on the scene this past year and shown his skills behind the decks by opening up for big names like Lavelle Dupree, Wax Motif, & London Bridge. Playing shows for Collective Zoo, Space Yacht, & Club Soda, Treehaus throws down high energy, booty shaking tracks that you can't resist dancing to. And now, drawing inspiration from the new & rising tech-house stars of today, he releases his first track "Funky Beat".
There ain't nothing wrong with a classic, funky tech-house beat. Perfect for any occasion (including chilling in a tree house), "Funky Beat" delivers the kind of consistent, driving energy that can slap at 9PM or 4AM. Listen to Funky Beat on Spotify!
There you have it, the complete StoryTime Book Club, Chapter 1 artist roster. We've very happy to see these incredible artists take their careers to the next level, and hope to have them back for future chapter of The Book Club. To learn more about StoryTime, follow us on social media via the links below.
Interviewer: Aleksey W.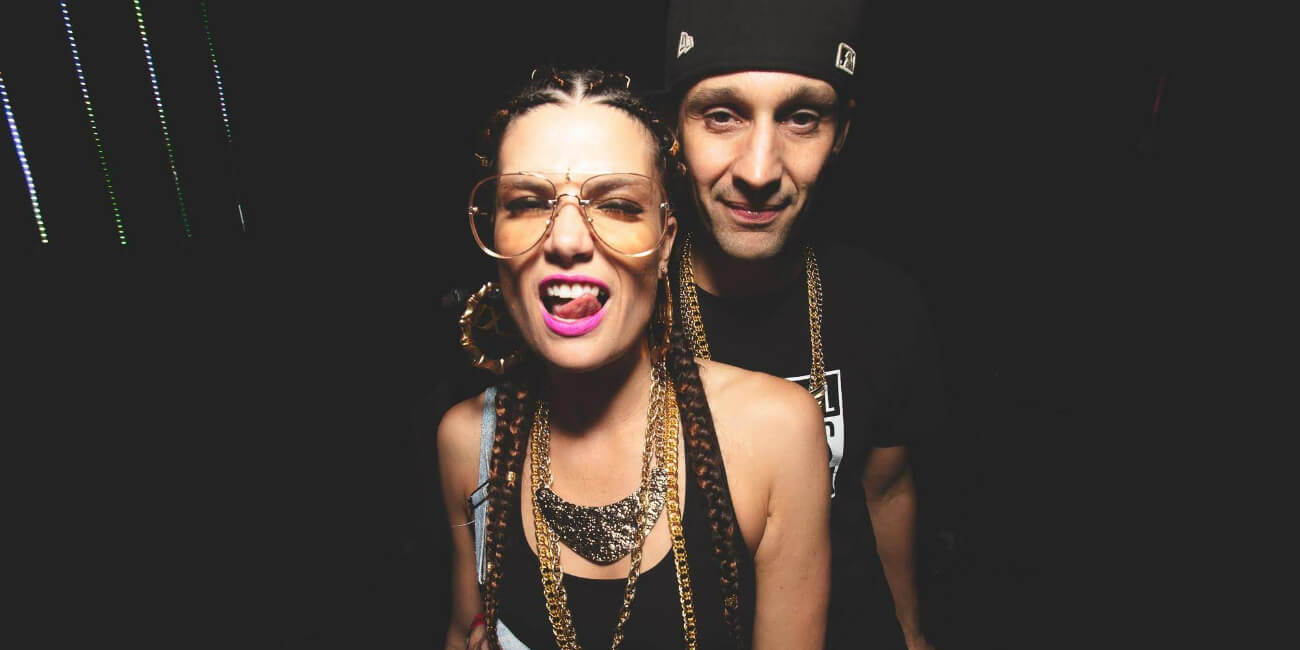 The (Not So Average) Tale of Average Gypsy
"Don't compare yourself to anyone. No one has the unique set of gifts and talents you have to offer this world and no one's path will be the same as yours.."
Read Now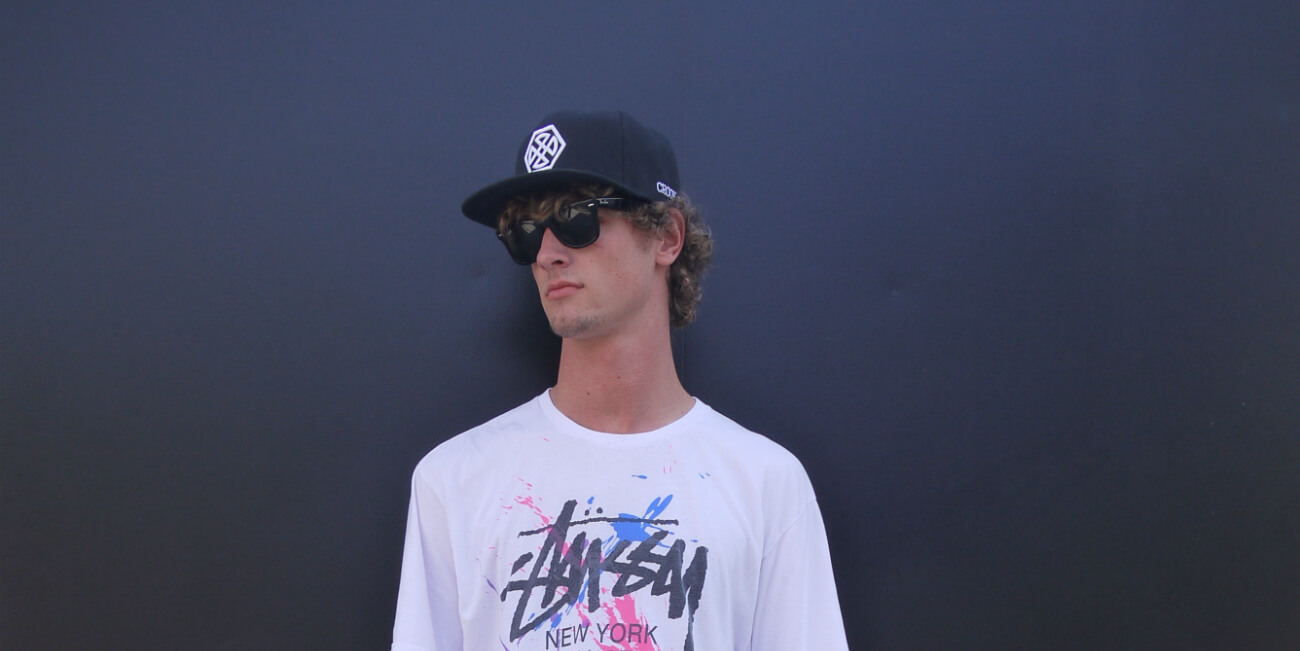 Opening Doors in LA and Beyond, with Friz
My favorite moment at any event is when you're walking out after it ends and you're snapped back into reality like "what just happened"..
Read Now