"Don't compare yourself to anyone. No one has the unique set of gifts and talents you have to offer this world and no one's path will be the same as yours.."
These are the words of wisdom from Vancouver, Canada based music duo Average Gypsy. Josh and Dani describe themselves as "Spiritual Gangstas" which not only pronounces the yin and yang of their individual journeys, but also their mixed spectrum of musical influence. Their biography continues on to read- Whether it's house, hip hop, speed garage, trap or UK inspired basslines, Average Gypsy's production and live DJ sets are always characterized by a high-energy, multi-genre blend of deep, wobbly, rolling basslines and four to the floor, bouncy beats.
If the name Average Gypsy rings a bell, it might be because they were the first music group to perform in our Invader Mix Session series, where music producers and DJs perform a 30min mix of their favorite music, co-hosted by long time StoryTime Ent supporter, Nostalgix. You can listen to their Invader Mix Session episode on Soundcloud.
With a series of charting hits on Beatport (On Yo Block, Get Some Money) and a music festival they created that donates all proceeds to sending kids to summer camps, Average Gypsy is steadily pushing the boundaries of dance music, as well as the ideology of what it takes to become a successful, entrepreneurial music-duo. Let's jump into the Q&A, where Average Gypsy shares a ton of interesting facts about their careers, in this episode of StoryTime Spotlight!
Q: Tell us more about your artist name "Average Gypsy"- how did you come up with it and what does it mean to you?
A: It's a werger (word-merger) of our solo DJ alias's, Average Citizen & Neon Gypsy. To us, it's provocative and expressive. It reflects strength in diversity; the power we all hold within us, yet the infinite power we can tap into when we learn to complement each other and work together. Oneness of all creation.
Q: What is your take on the state of the current music industry- where do you think the future of music will be?
A: It's a beast! Super-fast paced. If you're not releasing music regularly, you get lost in the abyss. This is great in the sense that we are getting really good at finishing music, but it also speaks to our consumerist culture. People want hot, new & now! It's not as common to cherish one song, which can be quite disheartening as producers. However, it's rad that more emerging artists now have a platform and music is so much more accessible to everyone.
As for the future, considering web access to education, distribution and media, we think we'll see a lot more artists going independent. Artists who are self-motivated, persistent and can represent themselves from every different angle (media, marketing, design, production.. etc.) will do very well. Until robots take over.
We also think people are waking up to the fact that we need to get on the creative rather than the competitive plane. The more we work together, the more we can achieve!
Q: What is your favorite part about being a music producer/DJ?
A: When DJing a live set, the crowd is vibing and the energy is high– there is nothing quite like that feeling of connecting with so many people on the same energetic level, it's intoxicating.
Q: What is one thing that almost nobody knows about you?
A: We're obsessed with Pomeranians and we plan to get one and name it Tuco.
Q: What does an average day look like, in your music life?
A: Wake up, practice gratitude, meditate, bulletproof coffee, yoga, studio, DJ, goal set, marketing, studio, DJ, lunch, more coffee, walk/gym/run, studio, DJ, talk about studio and DJing, plan our festival.
Q: Do you have any preferred technical gear that has really taken your music (production or performance) to the next level?
A: Over the past year, we've started spinning on 4 CDJ's for our live sets. This was a game changer for us! We like to mix fast & keep the energy going. We'll only let a few breakdowns happen during a set and 4 CDJ's has allowed us to keep them basslines rolling!
Q: What is a song that never gets old for you, no matter how many times you hear it (any genre)?
A: Josh: Jane Says – Jane's Addiction | Dani: You and Me – Disclosure (Flume Remix)
Q: If you're not making music or playing a show, what are you usually doing?
A: Plotting, meditating, reading, doing yoga or chilling with friends & fam.
Q: What tips or advice do you have for up and coming artists?
A: Don't compare yourself to anyone. No one has the unique set of gifts and talents you have to offer this world and no one's path will be the same as yours. Take it one day at a time and be grateful for every step along the way. Also, be willing to fkn hustle! There is no shortcut to success.
Q: Where do you usually draw inspiration from/where does it come from?
A: Everywhere: movies, music, moguls, walks in the park. Dreams, festivals, the universe!
Q: What is your favorite music release that you've done?
A: Like A Prayer was really cool as it was our first track with Josh's daughter, Silver on the vocals. We recently released a cover of Sweet Dreams [Eurythmics] with her too. She's got an incredible voice and it was so rad to create music as a famjam!
Q: Is there a particular memory from a show you've played that stands out? Anything crazy/exciting/weird happen?
A: We had a really rowdy show in Revelstoke some time ago, and Dani went crowd surfing for the first time, it was pretty epic. But we'd have to say that our festival, Rise & Shine FamJam Fundraiser is always super special to us. We donate all the proceeds towards sending kids to soccer and DJ camps. The integrity behind the festival always attracts the most awesome people and the vibes are out of this world!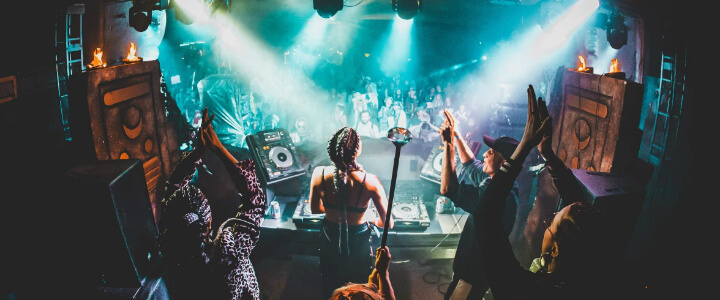 Q: Are there any resources (websites, softwares, groups, etc) that you recommend other artists to check out, to advance their own careers in music?
A: Cosmic Academy! An absolutely incredible program and collective of people. On top of the curriculum, their message is important and SO needed in this industry: support one another and spread love.
Q: Are you a sports fan? If so, which sport and what is your favorite team?
A: Dani holds a Master's Degree in Sport Psychology. She played soccer & basketball through university and played a bit of semi-professional soccer. She also played box lacrosse and basically every sport under the sun growing up, so YES, big sports fan. Josh dabbled in sports growing up too but mainly spectated tennis and football. While we don't have much time to follow sports at this point, we love watching football with friends when we can!
Q: How can people stay up to date with what you're doing? Do you have a mailing list, website, social media, etc?
A: You can join our mailing list at www.averagegypsy.com. Here's a couple other links:
Interviewer: Aleksey W.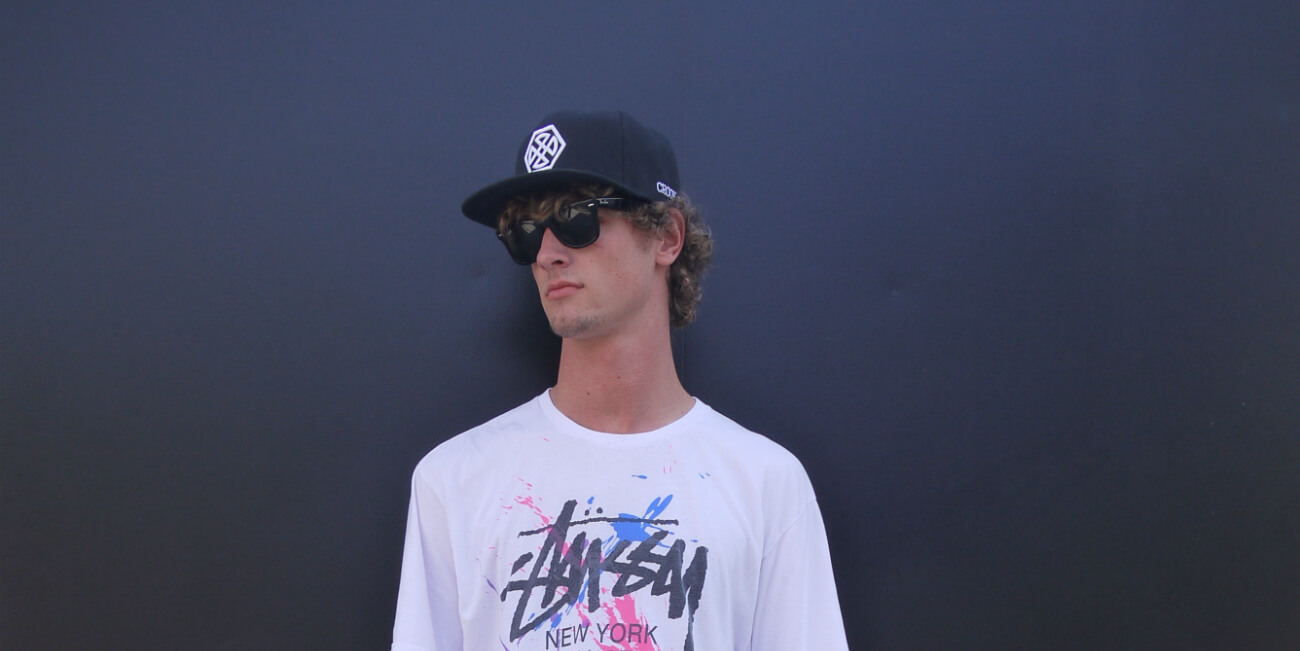 Opening Doors in LA and Beyond, with Friz
"My favorite moment at any event is when you're walking out after it ends and you're snapped back into reality like "what just happened"..
Read Now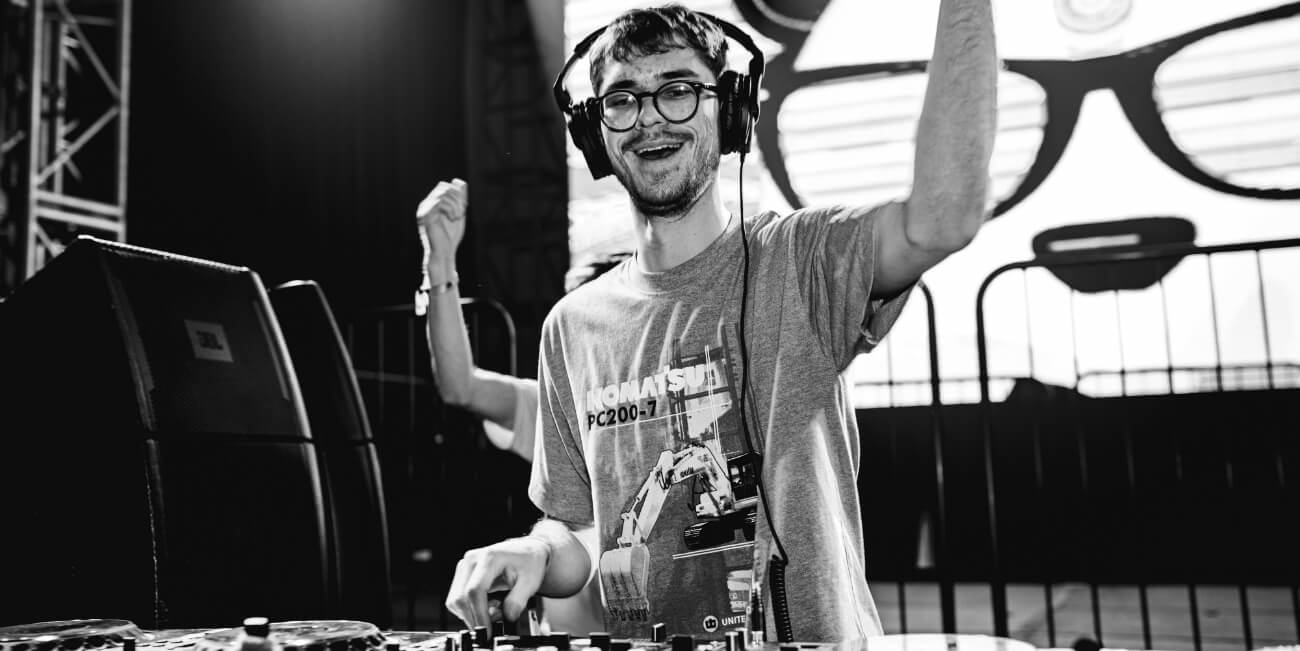 Deep Tech (Decks) with Drew Dapps
Regardless of your genre, you gotta find something that no one else does, and do it all the time..
Read Now